EASI: EQUAL ACCESS TO SOFTWARE & INFOR
PEOPLE NOT TECHNOLOGY
EASI is a non-profit organization, committed to the belief that students and professionals with disabilities have the same right to access information technology as everyone else.
Note to EASI Annual Webinar members: we have changed how you register for Webinars. You will read about Webinars and register from a member-only Webinar page.
EASI Annual Webinar Members take this link for the Passworded Member Webinar Page
EASI is producing 2 series of Interactive Webinars on specific accessibility-related topics. One consists of single, free Webinars which are open to the public. While the fee-based Webinars consist of 3-4 Webinars providing more in-depth information.
Registration for the fee-based Webinar series is currently $225.00. EASI is pleased to host Webinar presenters from across the US as well as several other countries. As usual, some presenters are, themselves, adaptive technology users, and others are professionals supporting adaptive technology. Webinars use conference systems that facilitate hosting an accessible event.
Join the EASI E-mail Announcement Listserv to Keep UP on What's Next!
What equipment do I need to participate?
You will need working speakers so you can hear the presenter. The room has both text and voice chat. (A microphone is optional). A PC running Windows is the best operating system, but a Mac can access the system. Internet Explorer is the best browser, but others should also work.
We strongly urge you, if this is your first EASI Webinar, to come early to the presentation to iron out unforeseen problems. (The conference room is normally locked, and it is usually opened 45-60 minutes before the event.
---
Dick Banks Memorial Scholarship for EASI Webinars and Courses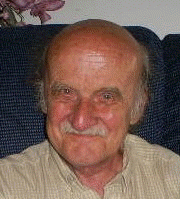 This scholarship provides people who are unable to procure other financing, with registrations to either the fee-based Webinar series or to EASI online courses. While EASI relies on fees to support our work, nevertheless, we want to share these resources as broadly as possible.
Read about and apply for the Dick Banks Memorial Scholarship
EASI Annual Webinar Membership Program
EASI has 2 membership programs: one for individuals and another for institutions. These annual memberships provide free access to all the fee-based Webinars for a full year, free access to an archive of selected Webinar recordings from 3 previous years and a discount to all the EASI courses At a time when budgets are being cut for training and for travel to conferences, these memberships can fill the void.
Read about and register online for the annual membership program
Free and Fee-based Webinars Listed by Month
---
April Webinars
EASI Free Webinar Explaining the Importance of Color Accessibility
Thur. April 24: 11 Pacific, noon Mountain, 1 Central and 2 PM Eastern
Presenter:s Greg Kraus from North Carolina State and Wayne Dick from CSU Long Beach
Greg Kraus will explain that color is important because it relates to several different disability groups. He will also demonstrate some tools that assist in evaluating color accessability. and explain the impact of color on disability groups.
Wayne will focus on the impact of color on users with low vision.
Register for the April24 Webinar on color
Webinars in May
Webinar introducing the Adaptech Website of Free and Inexpensive Software for Users With Disabilities
Presenter: Jill from Dawson College in Montreal, Canada
May 8th (Thursday) 11 Pacific, noon Mountain, 1 Central and 2 PMEastern
Over the years, the Adaptech Research Network has developed and maintained a Free and Inexpensive Adaptive Technology Database. This database includes numerous tools that post-secondary students with disabilities may find helpful. This webinar will demonstrate how the database works along with various adaptive software and applications for apple products.
Register for this Webinar on free inexpensive software
Audacity: the free open source Tool to create quality audio
Presenter: Andrew Downie from Australia
This webinar will demonstrate audacity's support for creators with disabilities and its ease of use from the keyboard.
(For Andrew it will actually be early on Saturday morning )
Register for Andrew's Audacity Webinar May 16
Future Webinars Being Finalized for Delivery
There several Webinars being finalized for delivery starting in May and continuing through the summer. Actual descriptions, presenters and registration will be available between the middle of April and early May. Here is what is already being organized:
Two individual Webinars reporting on studies demonstrating that students with disabilities using accessible e-books do as well or better than their non-disabled class mates
A series of Webinars, first, explaining how Windows 8 functions and how to master it. Then the series demonstrates how to use assistive technologies as a Windows 8 user
Epub3 is increasing in acceptance and popularity. A webinar series will explain more of what Epub3 is; demonstrate easy-to-use authoring tools for Epub3 that are Accessible. One Webinar will demonstrate how to create an Epub3 document relying on recorded, human audio.
The proliferation of e-books has meant the availability of e-readers both computer-based e-readers and stand-alone devices. The accessibility of such devices is slowly improving. Keeping up with their accessibility is a moving target.
A Webinar on the current state of the accessibility of various cloud computing services.
Webinars are a common feature of the Internet. The Web conference applications used to deliver them are complex. In recent years several Web conference applications have modified their interfaces to become more accessible. More than one Webinar will be required to discuss the accessibility problems and solutions and to discuss how a presenter can use the application in ways to promote or undermine a presentation's accessibility.
---
The TC Conference system has an improved client for the Mac.
---
sp;