EASI: EQUAL ACCESS TO SOFTWARE & INFOR
PEOPLE NOT TECHNOLOGY
EASI is a non-profit organization, committed to the belief that students and professionals with disabilities have the same right to access information technology as everyone else.
NOTE DAYLIGHT TIME IN THE US BEGINS SUNDAY MARCH 9
Note to EASI Annual Webinar members: we have changed how you register for Webinars. You will read about Webinars and register from a member-only Webinar page.
EASI Annual Webinar Members take this link for the Passworded Member Webinar Page
EASI is producing 2 series of Interactive Webinars on specific accessibility-related topics. One consists of single, free Webinars which are open to the public. While the fee-based Webinars consist of 3-4 Webinars providing more in-depth information.
Registration for the fee-based Webinar series is currently $225.00. EASI is pleased to host Webinar presenters from across the US as well as several other countries. As usual, some presenters are, themselves, adaptive technology users, and others are professionals supporting adaptive technology. Webinars use conference systems that facilitate hosting an accessible event.
Join the EASI E-mail Announcement Listserv to Keep UP on What's Next!
What equipment do I need to participate?
You will need working speakers so you can hear the presenter. The room has both text and voice chat. (A microphone is optional). A PC running Windows is the best operating system, but a Mac can access the system. Internet Explorer is the best browser, but others should also work.
We strongly urge you, if this is your first EASI Webinar, to come early to the presentation to iron out unforeseen problems. (The conference room is normally locked, and it is usually opened 45-60 minutes before the event.
---
Dick Banks Memorial Scholarship for EASI Webinars and Courses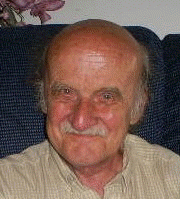 This scholarship provides people who are unable to procure other financing, with registrations to either the fee-based Webinar series or to EASI online courses. While EASI relies on fees to support our work, nevertheless, we want to share these resources as broadly as possible.
Read about and apply for the Dick Banks Memorial Scholarship
EASI Annual Webinar Membership Program
EASI has 2 membership programs: one for individuals and another for institutions. These annual memberships provide free access to all the fee-based Webinars for a full year, free access to an archive of selected Webinar recordings from 3 previous years and a discount to all the EASI courses At a time when budgets are being cut for training and for travel to conferences, these memberships can fill the void.
Read about and register online for the annual membership program
Free and Fee-based Webinars Listed by Month
---
EASI Webinars for February
EASI Free Webinar: Opportunities in Computing and IT Fields for People with Disabilities
Presenters: Sheryl Burgstahler and Richard Ladner
Thursday Feb. 13 at 11 Pacific, noon Mountain, 1 Central, 2 Eastern and 9 AM in Honolulu
Learn about opportunities in computing and IT academic programs and career fields that can be pursued by students with disabilities. Hear about success stories, promising practices, and useful resources.
Register for the Opportunities Webinar
EASI Four Part Accessible PDF Series
presenter Karen McCall, Microsoft MVP for Word, Canadian delegate to ISO /TC 171 cometee, Member of the PDF/UA working group
Dates: Tuesdays February 4, 11, 18, 25
Times: 11 Pacific, Noon Mountain, 1 Central and 2 PM Eastern (all standard times)
This 4-part series explores creating and working with tagged PDF documents. The four weeks will cover an introduction to tagged PDF, creating a tagged PDF document using Microsoft Word and other Microsoft Office tools, how to make legacy documents more accessible and repair techniques for images and links. This webinar series does not cover forms and is designed as an overview or introduction to accessible PDF documents.
Week One: The Basics of Tagged PDF
What is tagged PDF?
How do Tags make PDF documents more accessible?
What does a Tags Tree look like?
Infer Reading Order and Virtual Tags.
Saving a PDF document as another format/what might be missing.
Week Two: Elements of a Well-Structured Document
Save as PDF in Word.
Adobe Acrobat Pro add-in for Office.
Settings for both the Microsoft and Adobe save as PDF tools.
Word 2013 – PDF Reflow and Resume Reading tools.
Word: Templates, Themes and settings to assist document authors.
Alt Text and Captions for images, accessible links and tables.
Office accessibility checker.
Strategies for easy navigation
Week three: Working in Acrobat XI Pro Part 1
Scanned documents and text recognition in Acrobat Pro.
Hierarchy of tasks when working with tagged PDF.
PDF/UA: what is it?
Logical reading order.
Tags Tree, Order Panel and content Panel.
Table Editor.
Columns in PDF.
Tab Order: when is it used?
Bookmarks.
Week Four: Acrobat XI Pro Tools Part 2
The infamous Read Out Loud tool in Acrobat and Reader.
Synthesized voices and pronunciation.
Action Wizard.
Tag editing.
Add Alt text to images.
Highlight Content is your friend!
Find Tag from Selection.
Create Tag from Selection.
Accessibility Full Check: how to use it effectively.
Those who are not EASI Webinar Annual Members use the next link to register for the EASI Webinar series and also make payment of $225 registering for the EASI Webinar conferencing for February 4
EASI Annual Members use this link to go to the member-only page and register free for this series.
March Webinars
EASI Webinar series: online accessibility for students with disabilities
(a 4-part fee-based series)
Presenter: Norman Coombs, Ph.D. and EASI CEO
(Note this series actually starts on Feb. 27 and note the dates happen on different days of the week and are scheduled to accommodate the presenters March schedule)
note below the time will change from standard to daylight during the series. Look at the schedule carefully to get the day, the date and the time for each of the 4 Webinars.
Thur. Feb 27: 11 pacific, noon Mountain, 1 Central and 2 (all standard)
Thur. March 6: 11 Pacific noon Mountain 1 Central and 2 Eastern (all standard)
Thur. March 13: 11 Pacific noon Mountain, 1 Central and 2 Eastern (all daylight)
Tue. March 25: 11 Pacific noon Mountain, 1 Central and 2 Eastern (allb daylight)
Feb. 27Webinar 1 Introduction
Comparing LMS systems
Advantages and problems of online learning
Simplifying LMS Content Accessibility
cessability standards and guidelines vs Functional accessibility
Computer input and output accessibility issues discussed by disability group
March 6 Webinar 2 authoring accessible content for online delivery
Designing content for online delivery
Use technology to facilitate communicating and not to show off
Using authoring applications you already know and use
Use the semantic markup features of your authoring application
Modularize the content into navigable chunks and use the active tense
Use simple language and, when possible, use the active tense
Provide alternative text for images
Know how the LMS impacts your uploaded content
March 13 Webinar PowerPoint, Excel, Multimedia and STEM accessibility
Where will your PowerPoint presentation be delivered?
Which PowerPoint features support or undermine accessibility?
Excel, even when text, is a visual format
Use markup to identify collumn and row headers
Making multimedia presentations accessible for people with hearing impairments
Making multimedia more accessible for people with visual impairments
Making math content accessible
Making graphics, drawings and diagrams accessible

March 25 Webinar 4 verifying accessibility and managing the accessibility process
What is unreasonable burden?
The WebAIM WAVE accessibility tool
When is human testing important
How important are institutional policies and procedures?
Forming a cross-discipline support team
Obtaining administrative support that is both active and visible
Those who are not EASI Webinar Annual Members use the next link to register for the series and also make payment of $225 registering for the EASI Webinar conferencing beginning February 27
Non-members click here to register for the series and arrange payment by credit card, PO or check
EASI Annual Members use this link to go to the member-only page and register free for this series.
Webinars for April 2014
Update on HTML5 and Accessibility
Thursday April 17
Times: 11 Pacific, noon Mountain, 1 Central and 2 PM Eastern (all daylight saving times)
Presenter: Pratik Patel, Founder and CEO, EZFire
Details and registration will be here in a week or sooner
Register for the free HTML5 Webinar
Future Webinars Being Planned
EASI has several Webinars in the final stages of planning. These include:
Creating Accessible Apps for iPhones, iPads and other Apple Products
Presenter TBA
We will do at least one Webinar on the vast array of Apple products that are revolutionizing our lives
What do you know that you'd like to tell us about?
Getting ideas and finding someone knowledgeable who will share what they know is the hardest part of bringing you these Webinars.
Drop e-mail to me with your help at Norm Coombs with your ideas
&nb
---
The TC Conference system has an improved client for the Mac.
---
sp;