EASI: EQUAL ACCESS TO SOFTWARE & INFORMATION
PEOPLE NOT TECHNOLOGY
EASI is a non-profit organization, committed to the belief that students and professionals with disabilities have the same right to access information technology as everyone else.
NOTE US IS NOW ON STANDARD TIMES AND WEBINARS ARE LISTED FOR US STANDARD!
Note to EASI Annual Webinar members: we have changed how you register for Webinars. You will read about Webinars and register from a member-only Webinar page.
EASI Annual Webinar Members take this link for the Passworded Member Webinar Page
EASI is producing 2 series of Interactive Webinars on specific accessibility-related topics. One consists of single, free Webinars which are open to the public. While the fee-based Webinars consist of 3-4 Webinars providing more in-depth information.
Registration for the fee-based Webinar series is currently $225.00. EASI is pleased to host Webinar presenters from across the US as well as several other countries. As usual, some presenters are, themselves, adaptive technology users, and others are professionals supporting adaptive technology. Webinars use conference systems that facilitate hosting an accessible event.
Join the EASI E-mail Announcement Listserv to Keep UP on What's Next!
What equipment do I need to participate?
You will need working speakers so you can hear the presenter. The room has both text and voice chat. (A microphone is optional). A PC running Windows is the best operating system, but a Mac can access the system. Internet Explorer is the best browser, but others should also work.
We strongly urge you, if this is your first EASI Webinar, to come early to the presentation to iron out unforeseen problems. (The conference room is normally locked, and it is usually opened 45-60 minutes before the event.
---
Dick Banks Memorial Scholarship for EASI Webinars and Courses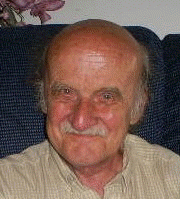 This scholarship provides people who are unable to procure other financing, with registrations to either the fee-based Webinar series or to EASI online courses. While EASI relies on fees to support our work, nevertheless, we want to share these resources as broadly as possible.
Read about and apply for the Dick Banks Memorial Scholarship
EASI Annual Webinar Membership Program
EASI has 2 membership programs: one for individuals and another for institutions. These annual memberships provide free access to all the fee-based Webinars for a full year, free access to an archive of selected Webinar recordings from 3 previous years and a discount to all the EASI courses At a time when budgets are being cut for training and for travel to conferences, these memberships can fill the void.
Read about and register online for the annual membership program
Free and Fee-based Webinars Listed by Month
---
Webinars for December
EASI Free Webinar: Even Easier Captions with YouTube
Mon. Dec. 2 at 11 Pacific, noon Mountain, 1 Central and 2 PM Eastern (standard!)
Presenter: Ken Petri
With continually improving speech recognition and new tools to assist the captioning process, YouTube has become (if it wasn't already) the DIY captioner's best friend. This one-hour, free webinar will review and demonstrate recent improvements to YouTube's built-in captioning tools. The webinar also will go over how to use YouTube as a core component for captioning material delivered outside of YouTube. In addition, accessibility of the YouTube player itself will be discussed, along with mention of tools content producers can leverage to enhance video accessibility for everyone.
Registration is closed
EASI Free Webinar: Accessible Digital Images
Dec. 19 at 11 Pacific, noon Mountain, 1 Central and 2 PM Eastern
Presenter: Julie Noblitt, Community Manager at the DIAGRAM Center
Digital images, especially STEM images (including mathematical equations), can present a significant challenge to students with print disabilities. How can content providers and platforms ensure that digital images are truly usable by everyone? In this session, we will discuss the emerging ecosystem of tools, standards, and research designed to ensure that images are accessible to all online. Julie Noblitt is Community Manager at the DIAGRAM Center, an OSEP-funded R&D center devoted to making it easier, faster, and cheaper to create and use accessible images for students with print disabilities.
Register for the Diagram Center Webinar Dec. 19
Webinars for January 2014
EASI Free Webinar: Creating Accessible Apps for Android Devices
Presenter: Steve Jacobs
Jan. 7: 11 Pacific, noon Mountain, 1 Central and 2 PM Eastern standard
Details will be here shortly
Register for the Android, Jan. 7 Webinar
EASI Webinar: Accessibility of Electronic Information Databases Used by Libraries
Presenter: Axel Schmetzke, University of Wisconsin Steven's Point Library
January 21 at 11 Pacific, noon Mountain, 1 Central and 2 PM Eastern
Axel Schmetzke presents the findings of his recent research, through which he sought to answer the following question: To which extent do academic librarians consider, or are encouraged to consider, accessibility when selecting electronic information resources for purchase, subscription or licensing? The webinar will conclude with a discussion of best practices and strategies for improvement.
Register for the Jan 21 Webinar on library databases
EASI Webinars for February
EASI Free Webinar: Opportunities in Computing and IT Fields for People with Disabilities
Presenter: Richard Ladner
Thursday Feb. 13 at 11 Pacific, noon Mountain, 1 Central, 2 Eastern and 9 AM in Honolulu
Learn about opportunities in computing and IT academic programs and career fields that can be pursued by students with disabilities. Hear about success stories, promising practices, and useful resources.
Register for the Opportunities Webinar
EASI 4-part Fee-based Series on Accessible PDF Updated
presenter: Karen McCall
Dates: Tuesdays February 4, 11, 18, 25
Details will be here soon.
Those who are not EASI Webinar Annual Members use the next link to register for the series and also make payment of $225 registering for the EASI Webinar conferencing for February 5
Non-members click here to register for the series and arrange payment by credit card, PO or check
EASI Annual Members use this link to go to the member-only page and register free for this series.
Future Webinars Being Planned
EASI has several Webinars in the final stages of planning. These include:
Creating Accessible Apps for iPhones, iPads and other Apple Products
Presenter TBA
We will do at least one Webinar on the vast array of Apple products that are revolutionizing our lives
What do you know that you'd like to tell us about?
Getting ideas and finding someone knowledgeable who will share what they know is the hardest part of bringing you these Webinars.
Drop e-mail to me with your help at Norm Coombs with your ideas
&nb
---
The TC Conference system has an improved client for the Mac.
---
sp;