EASI: EQUAL ACCESS TO SOFTWARE & INFORMATION
PEOPLE NOT TECHNOLOGY
EASI is a non-profit organization, committed to the belief that students and professionals with disabilities have the same right to access information technology as everyone else.
Join the EASI E-mail Announcement Listserv to Keep UP on What's Next!
The current webinar archive is on the Dolphin EasyReader
It is a free app for smart phones and tablets with interfaces to several online book libraries
Jump to this EasyReader webinar archive
EASI Webinars and Courses
EASI resources provide up-to-date information about how institutions can create and maintain system-wide IT facilities that will be accessible for all of its members whether students, faculty or guests. EASI Webinars and Courses themselves use applications that are accessible to users of adaptive technologies.
EASI Webinars
EASI provides several Webinars each month on topics related to the accessibility of accessible information technology. Many cover the accessibility of Web sites, the accessibility of commercial software, legislation related to accessibility and almost anything of interest to users of adaptive technologies or trainers of these technologies.
Many of the Webinars are free. Others provide more in-depth information about or training on the use of such applications. These are fee-based Webinar series.
EASI Course Starting on November 7, 2016
Everyone completing one of these month-long courses will receive documentation verifying their completion. Those completing any 5 of these courses will earn the Certificate in Accessible Information Technology which EASI provides in conjunction with the University of Southern Maine.
(This course uses the text Making Online Teaching Accessible. There is a description of this book further down this page.)
EASI courses are created to be fully accessible to participants with disabilities, and the instructors either use adaptive applications or are professionals who support adaptive technology.
EASI Annual Webinar Membership Program
EASI has 2 membership programs: one for individuals and another for institutions. These annual memberships provide free access to all the fee-based Webinars for a full year, free access to an archive of selected Webinar recordings from 3 previous years and a discount to all the EASI courses. At a time when budgets are being cut for training and for travel to conferences, these memberships can fill the void.
Read about and register online for the annual membership program
Dick Banks Memorial Scholarship for EASI Webinars and Courses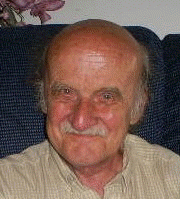 This scholarship provides people who are unable to procure other financing, with registrations to either the fee-based Webinar series or to the EASI online courses. While EASI relies on fees to support our work, nevertheless, we want to share these resources as broadly as possible.
For those who did not know our valued friend, Dick Banks, he was passionate about accessible information technology and eager to get others as committed to the cause as he was.
Read about and apply for the Dick Banks Memorial Scholarship
---
This page will rotate periodically through the archive of previous Webinars provided by EASI. Check here
EAS I Webinar: Dolphin EasiReader Available for Computers and Smart Phones
Presenter: Steve Bennett Sales Director at Dolphin Computer Access Limited
View the slides pushed during the EasyReader webinar
---
Read about EASI Annual Membership
---
About EASI
EASI's mission is to serve as a resource by providing information and guidance in the area of access-to-information technologies by individuals with disabilities. We stay informed about developments and advancements within the adaptive computer technology field and spread that information to colleges, universities, K-12 schools, libraries and into the workplace.
EASI disseminates know-how about accessible information technology through online courses that can lead to the Certificate in Accessible Information Technology and through frequent both free and fee-based Webinars. EASI courses and Webinars are provided in an accessible format, and its instructors and presenters either are users of adaptive technology or are professional staff supporting adaptive technologies.
Contact EASI
EASI
PO Box 818
Lake Forest CA 92608
Send Mail to EASI info@easi.cc