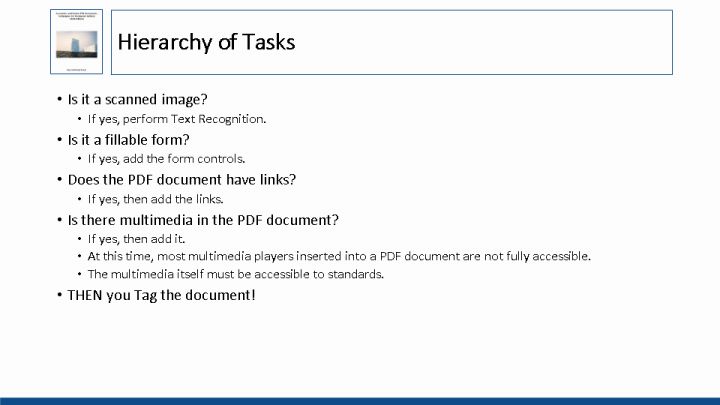 Text and Images from Slide
Hierarchy of Tasks
Is it a scanned image?

If yes, perform Text Recognition.

Is it a fillable form?

If yes, add the form controls.

Does the PDF document have links?

If yes, then add the links.

Is there multimedia in the PDF document?

If yes, then add it.
At this time, most multimedia players inserted into a PDF document are not fully accessible.
The multimedia itself must be accessible to standards.

THEN you Tag the document!