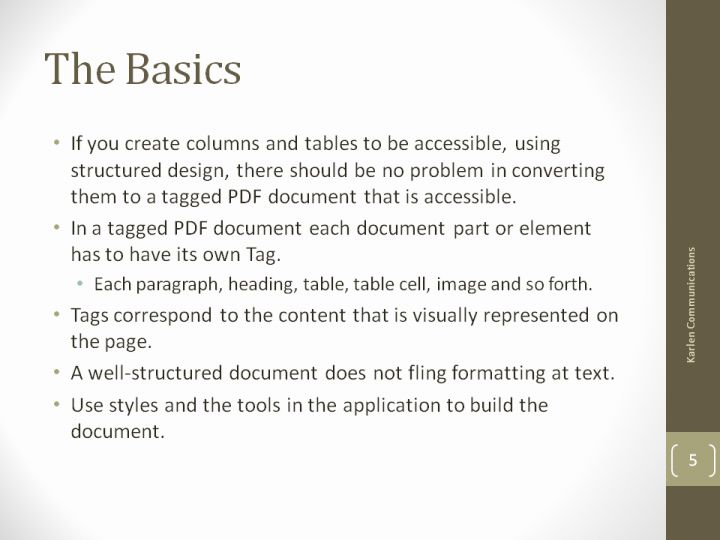 Text and Images from Slide
The Basics
If you create columns and tables to be accessible, using structured design, there should be no problem in converting them to a tagged PDF document that is accessible.
In a tagged PDF document each document part or element has to have its own Tag.

Each paragraph, heading, table, table cell, image and so forth.

Tags correspond to the content that is visually represented on the page.
A well-structured document does not fling formatting at text.
Use styles and the tools in the application to build the document.
Karlen Communications
5