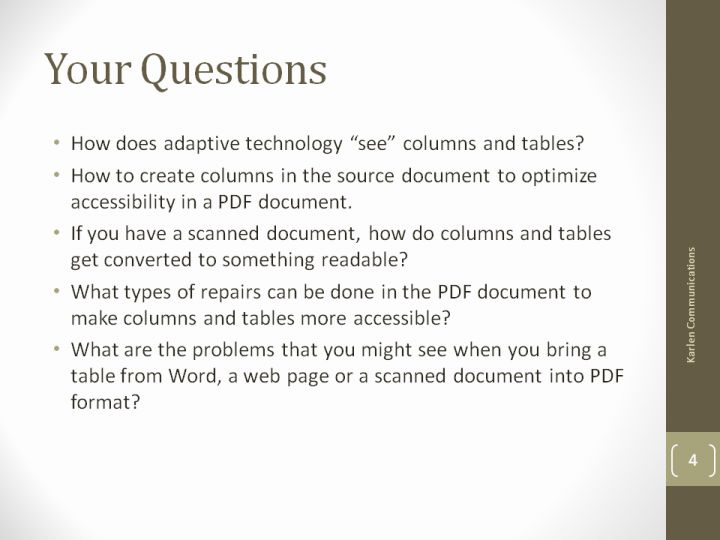 Text and Images from Slide
Your Questions
How does adaptive technology "see" columns and tables?
How to create columns in the source document to optimize accessibility in a PDF document.
If you have a scanned document, how do columns and tables get converted to something readable?
What types of repairs can be done in the PDF document to make columns and tables more accessible?
What are the problems that you might see when you bring a table from Word, a web page or a scanned document into PDF format?
Karlen Communications
4