WCAG 2-2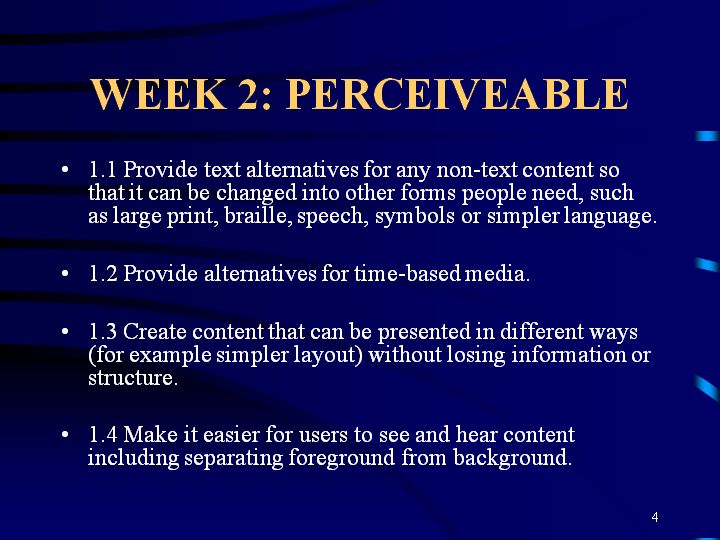 Text and Images from Slide
WEEK 2: PERCEIVEABLE
1.1 Provide text alternatives for any non-text content so that it can be changed into other forms people need, such as large print, braille, speech, symbols or simpler language.
1.2 Provide alternatives for time-based media.
1.3 Create content that can be presented in different ways (for example simpler layout) without losing information or structure.
1.4 Make it easier for users to see and hear content including separating foreground from background.
4