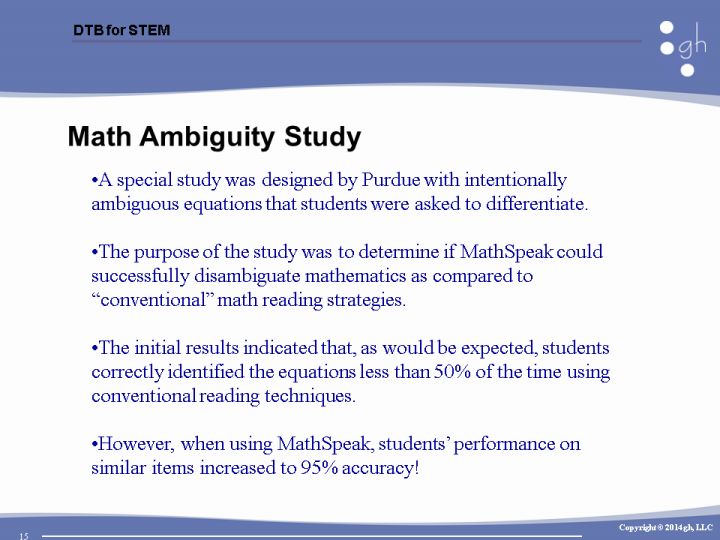 Text and Images from Slide
A special study was designed by Purdue with intentionally ambiguous equations that students were asked to differentiate.
The purpose of the study was to determine if MathSpeak could successfully disambiguate mathematics as compared to "conventional" math reading strategies.
The initial results indicated that, as would be expected, students correctly identified the equations less than 50% of the time using conventional reading techniques.
However, when using MathSpeak, students' performance on similar items increased to 95% accuracy!






Copyright © 2014 gh, LLC
DTB for STEM
Math Ambiguity Study
15