Creating More Attractive and Accessible Presentations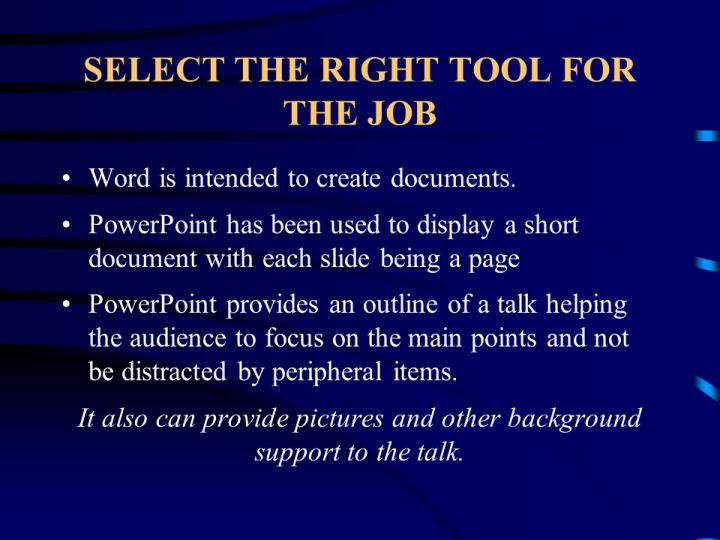 Text and Images from Slide
SELECT THE RIGHT TOOL FOR THE JOB
Word is intended to create documents.
PowerPoint has been used to display a short document with each slide being a page
PowerPoint provides an outline of a talk helping the audience to focus on the main points and not be distracted by peripheral items.
It also can provide pictures and other background support to the talk.