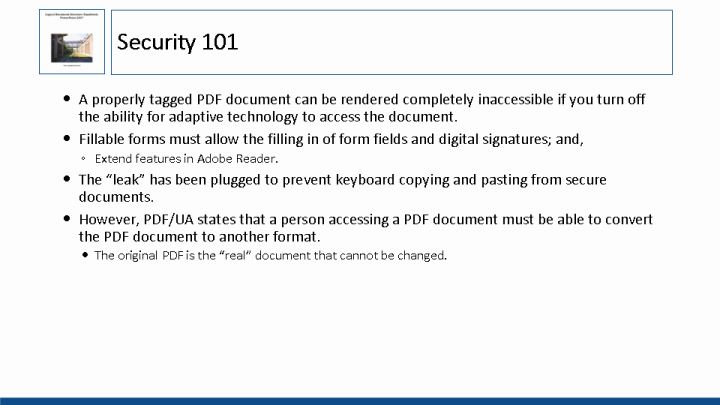 Text and Images from Slide
Security 101
A properly tagged PDF document can be rendered completely inaccessible if you turn off the ability for adaptive technology to access the document.
Fillable forms must allow the filling in of form fields and digital signatures; and,

Extend features in Adobe Reader.

The "leak" has been plugged to prevent keyboard copying and pasting from secure documents.
However, PDF/UA states that a person accessing a PDF document must be able to convert the PDF document to another format.

The original PDF is the "real" document that cannot be changed.