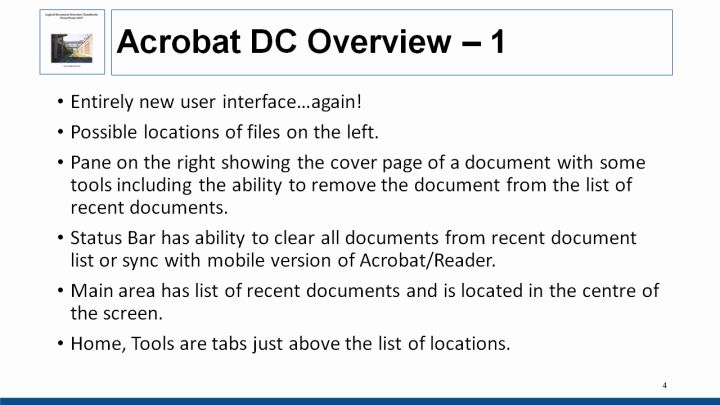 Text and Images from Slide
Acrobat DC Overview - 1
Entirely new user interface…again!
Possible locations of files on the left.
Pane on the right showing the cover page of a document with some tools including the ability to remove the document from the list of recent documents.
Status Bar has ability to clear all documents from recent document list or sync with mobile version of Acrobat/Reader.
Main area has list of recent documents and is located in the centre of the screen.
Home, Tools are tabs just above the list of locations.
4