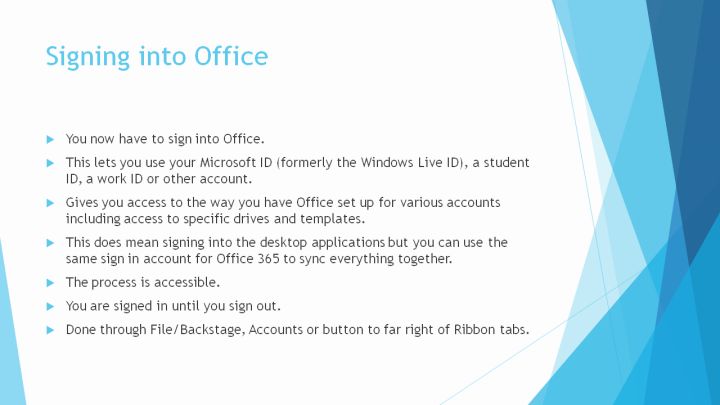 Text and Images from Slide
Signing into Office
You now have to sign into Office.
This lets you use your Microsoft ID (formerly the Windows Live ID), a student ID, a work ID or other account.
Gives you access to the way you have Office set up for various accounts including access to specific drives and templates.
This does mean signing into the desktop applications but you can use the same sign in account for Office 365 to sync everything together.
The process is accessible.
You are signed in until you sign out.
Done through File/Backstage, Accounts or button to far right of Ribbon tabs.