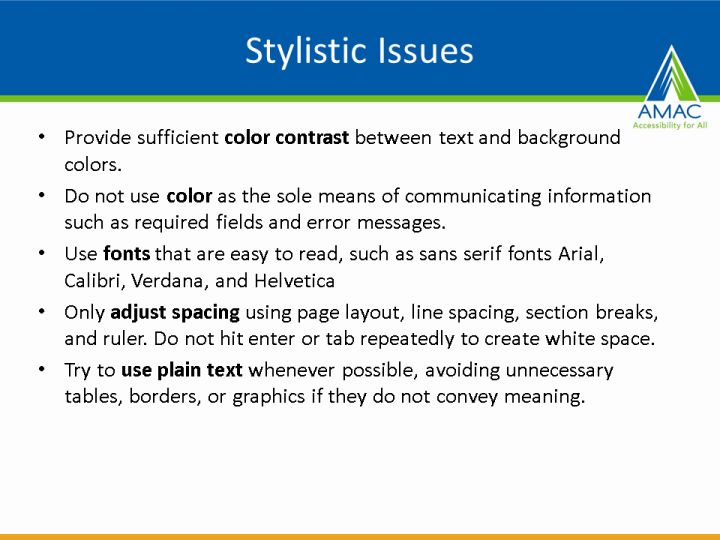 Text and Images from Slide
Stylistic Issues
Provide sufficient color contrast between text and background colors.
Do not use color as the sole means of communicating information such as required fields and error messages.
Use fonts that are easy to read, such as sans serif fonts Arial, Calibri, Verdana, and Helvetica
Only adjust spacing using page layout, line spacing, section breaks, and ruler. Do not hit enter or tab repeatedly to create white space.
Try to use plain text whenever possible, avoiding unnecessary tables, borders, or graphics if they do not convey meaning.