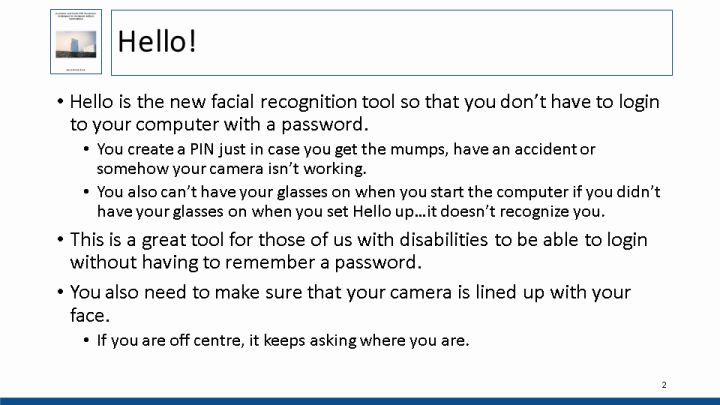 Text and Images from Slide
Hello!
Hello is the new facial recognition tool so that you don't have to login to your computer with a password.

You create a PIN just in case you get the mumps, have an accident or somehow your camera isn't working.
You also can't have your glasses on when you start the computer if you didn't have your glasses on when you set Hello up…it doesn't recognize you.

This is a great tool for those of us with disabilities to be able to login without having to remember a password.
You also need to make sure that your camera is lined up with your face.

If you are off centre, it keeps asking where you are.
2